Grecìa Salentina
GRIKO
BYZANTINE WORSHIP
MARTANO
STERNATIA
MARTIGNANO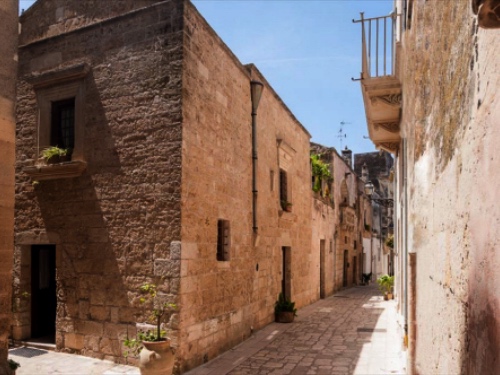 Excursion/trip to the South, in the lands where you can heard Griko, an ancient language still spoken by older people, the result of the Greek domination on these lands.
Starting from Lecce you will find some aspects of this linguistic and cultural island, still tied to the Byzantine worship.
Martano with its well-kept historic center, Sternatia and its monumental bell tower, Martignano and its Palace, are some of the small towns now part of the villages united in the Grecìa Salentina.
Morning Tour

09:00 - 13:00

---

Afternoon Tour

14:30 - 18:30